"The trouble with not having a goal is that you can spend your life running up and down the field and never score" – Bill Copeland
Do you ever feel that no matter how much effort or hard work you put into your studies, you never feel truly accomplished? This is a common symptom of not having clearly defined and well structured goals. Today, we're going to show you how to set goals that are easy to stick to and relevant to your priorities.
With the HSC Trial exams coming up (fun times!), setting goals will make studying more achievable and effective.
Setting S.M.A.R.T. Goals:
Specific (is well defined and clear)

Measurable (has clear measures of achievement)

Attainable (fits into realistic expectations)

Relevant (aligns with your priorities in life)

Time-bound (has a deadline)
1. Specific:
Setting a specific goal means asking the four W's:
Who is involved?    (include the people it will affect and involve)
What do I want to accomplish?     (make sure to be exact)
Where are these goals taking place?    (in which aspect of your life?)
Why do I want to achieve this goal?     (what results am I expecting?)
2. Measurable:
Having a measurable goal means that you know when milestones have been reached within your goal. Think about all of the different indicators of success and note down these indicators for each goal.

3. Attainable:
A goal should always push you to places that you could have never reached otherwise, however it is important to be realistic when goal-setting. Unachievable goals will only act to dissuade you from your path, so make sure you consider the resources available to you and remember that you can always update your goals as resources become available.
4. Relevant:
Relevant goals should be directed by your motivations in life. What are you passionate about? What gets you out of bed in the morning? Where do you want to see yourself in 10 years? As students, one of the most powerful tools you can utilise is the power of aligning your studies with your goals.
As you set goals you will realise that many of the pathways to your goals rely upon effective study in high school. By setting goals that align with your academic priorities, you will be able to smash out A's while you smash those #goals. Two birds with one stone, right?
5. Time-bound:
Diamonds are made under pressure! Having a solid deadline that you can stick to will help you stay motivated and allow you to prioritise your time towards your goals. Just remember to plan ahead and be realistic.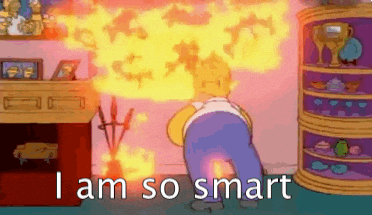 Now that you've learnt the 5 steps to setting SMART goals, go out and set some yourself!